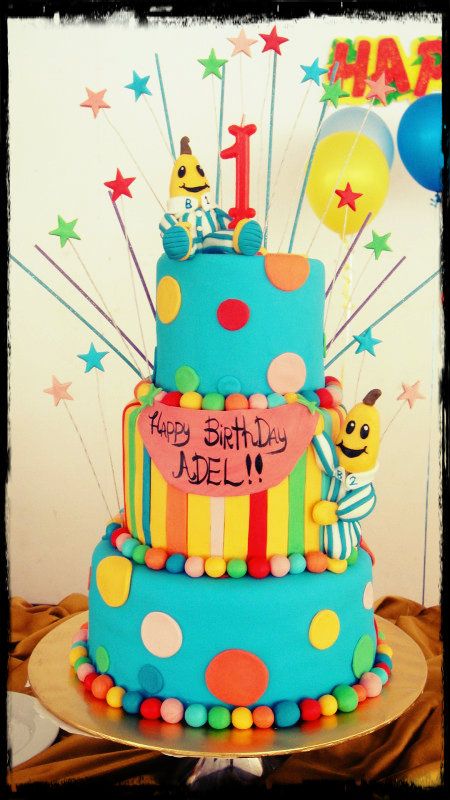 Happy Birthday Adel Umar!
Aunty and friends doakan Adel menjadi anak yang soleh, yang berjaya di dunia dan di akhirat.. :) In Shaa Allah..
Adel is Amy's son, my junior back in UiTM, and he just turned 1! So today, off we went to celebrate the lil munckin, and Amy chose Bananas in Pyjamas as his birthday theme party.. So cute!
Decorated by none other than The Wedding Fairies, good job Aunty Evie.. :) Zara was down with fever, but aunty still comitted with her job.. Take care both of you!! :)
Glad to meet some of the faces that i love the most.. My juniors yang every night would come and lepak in my room, and siap tido lagi and all.. Hehehe.. I shall treasure all the memories with you guys, adik2 ku.. :)) Semua dah kahwin, dah beranak pinak, but still manja2 bila cakap.. Hehehe.. Especially you, Amy.. Just plain sweet!
Okie dokie, pictures time.. Event was held at Kelab Darul Ehsan, Ampang.. :)
Happy Birthday again, Adel!! :)
With the sweetest Amy and family.. Happy birthday handsome boy! :)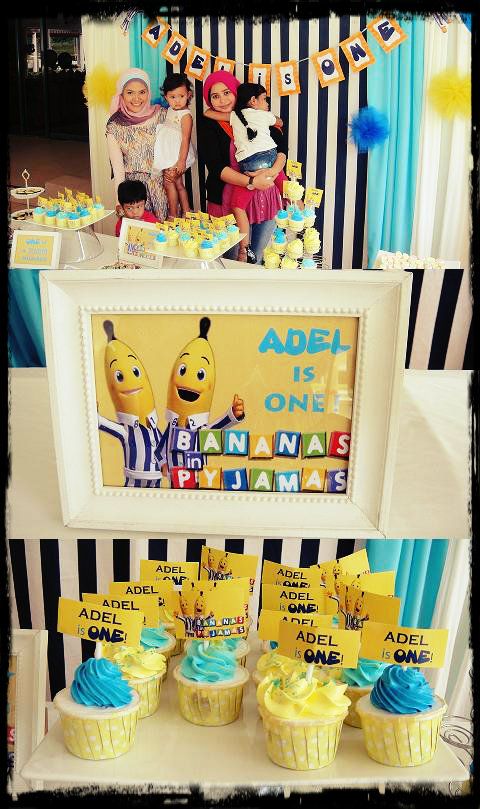 Great job The Wedding Fairies.. Cc: Aunty Evie!
With Izyan Nadiah, Muadz, and my kiddos.. They made their way back and forth, back and forth, with candies, and more candies.. Hmmmmm.. :))